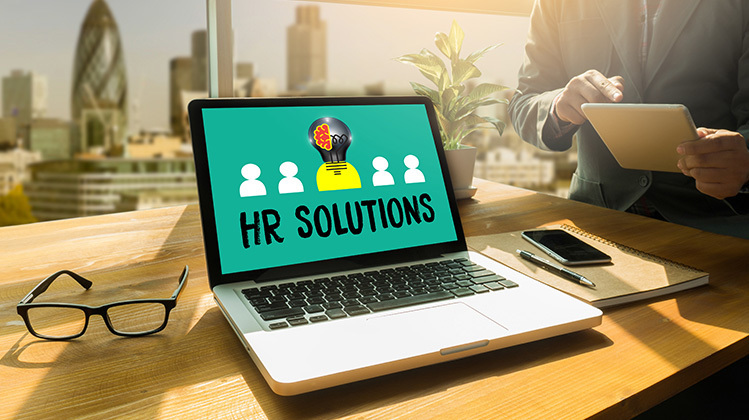 October 14, 2019
Why Outsourcing HR Functions Makes Good Business Sense
In every organization, the human resource department is responsible for various functions. These include payroll, filing taxes, employee benefits and health administration. On a more critical level, HR functions include legal compliance, archiving and even organizational development (OD). Depending on the size and core competencies, many companies have found HR functions to be too comprehensive and complex to require in-house staff. In many of these cases, outsourcing HR functions makes good business sense.
Save Money
Let's first start with how outsourcing HR impacts the company's financial statements. For one thing, outsourcing reduces non-revenue generating back-office expenses. When you maintain a full-time HR department, you need highly trained and experienced professionals, plus dedicated space and resources. In this scenario, companies (especially small businesses) will find it cost-effective to outsource HR functions than to expand office space. Moreover, the cost of outsourcing is variable, i.e. it changes with the needs of the business. Plus, the outsourced company can share its costs among other clients, bring down the expenses even further. Even if you prefer that your HR functions be performed internally, you can ask the outsourced professionals to work on-site.
Boost Efficiency
Another benefit of outsourcing is efficiency. This is a primary HR function, namely to keep the workforce efficient and productive. With advanced HR technology, outsourcing providers can make payroll, benefit the administration and make compliance management more efficient. This, in turn, frees up the company to focus on revenue-generating, core functions with greater efficiency.
Mitigate Risk
Risk management is also one of the key benefits of outsourcing human resources. It is difficult for companies to keep up with regulations that affect their workplace, as employment and labor laws are changing all the time. Among HR applications, the most commonly outsourced is payroll management. Some 80% or more companies with at least 500 employees outsource this function. This is because payroll is a difficult, time-consuming task, but not one that forms the core functions of the business. Hence, outsourcing this function proves cost-effective in the long run. Outsourcing also helps you assign HR responsibilities to professionals who are up to date with all the aspects of tax and labor laws. This is especially in the case of companies that have foreign operations. If you are planning to expand into a market outside your country, it makes sense to outsource HR practices, like developing the company's HR and Employee Policies and Procedures (P & P Manual) to professionals who are well-versed in the labor practices of that market. The same also holds true for creating your Employee Compensation and Benefit (C & B) structuring. This is critical, for how you structure your compensation and benefits impact employee retention. More importantly, it will help you find the right talent.  Moreover, it is also difficult to but back established employee benefits in many countries. You can add benefits later on, but it may be illegal to retract them. In this scenario, an outsourced HR service that has local knowledge can help mitigate risk and ensure compliance in a new territory. Compliance means that you will be able to avoid costly lawsuits later on. Likewise, HR services will also maintain and audit company policies and practices to pursue ongoing compliance. This once again ties back to the cost-effectiveness factor discussed above.
Promote Organizational (OD)
Finally, outsourcing HR functions can also support the growth of the company as well as its employees. Not every company has the resources on hand to create an OD and Performance Management systems. In this scenario, outsourcing can help employers manage the performance and development of their employees. This also makes sense for training. You may have in-house training content, but some training programs are better outsourced, such as Project Management and Six Sigma. Employees get a fresh approach outside their workplaces, where they might not process the content with the same efficiency. For all these reasons and more, you as a business owner should seek the services of a professional employer organization (PEO). The benefits go well beyond the smooth processing of payroll. You can count on these service providers to handle everything from hiring and onboarding employees to managing benefits, developing training programs and overseeing compliance with employment rules and regulations.